Project of the Year
Award
GeoSurfaces and GeoSport Lighting won the 2021 American Sports Builders Association Project of the Year Award for Lafreniere Park in Jefferson Parish, LA for two FIFA Certified turf fields and CLIR Series lighting system.
Why GeoSport Lighting LED?
GeoSport Lighting LED is the ideal solution for all types of venues looking for high and professional level stadium lighting performance. LED systems are affordable and perform just right for any sport.
Delivered Fully Assembled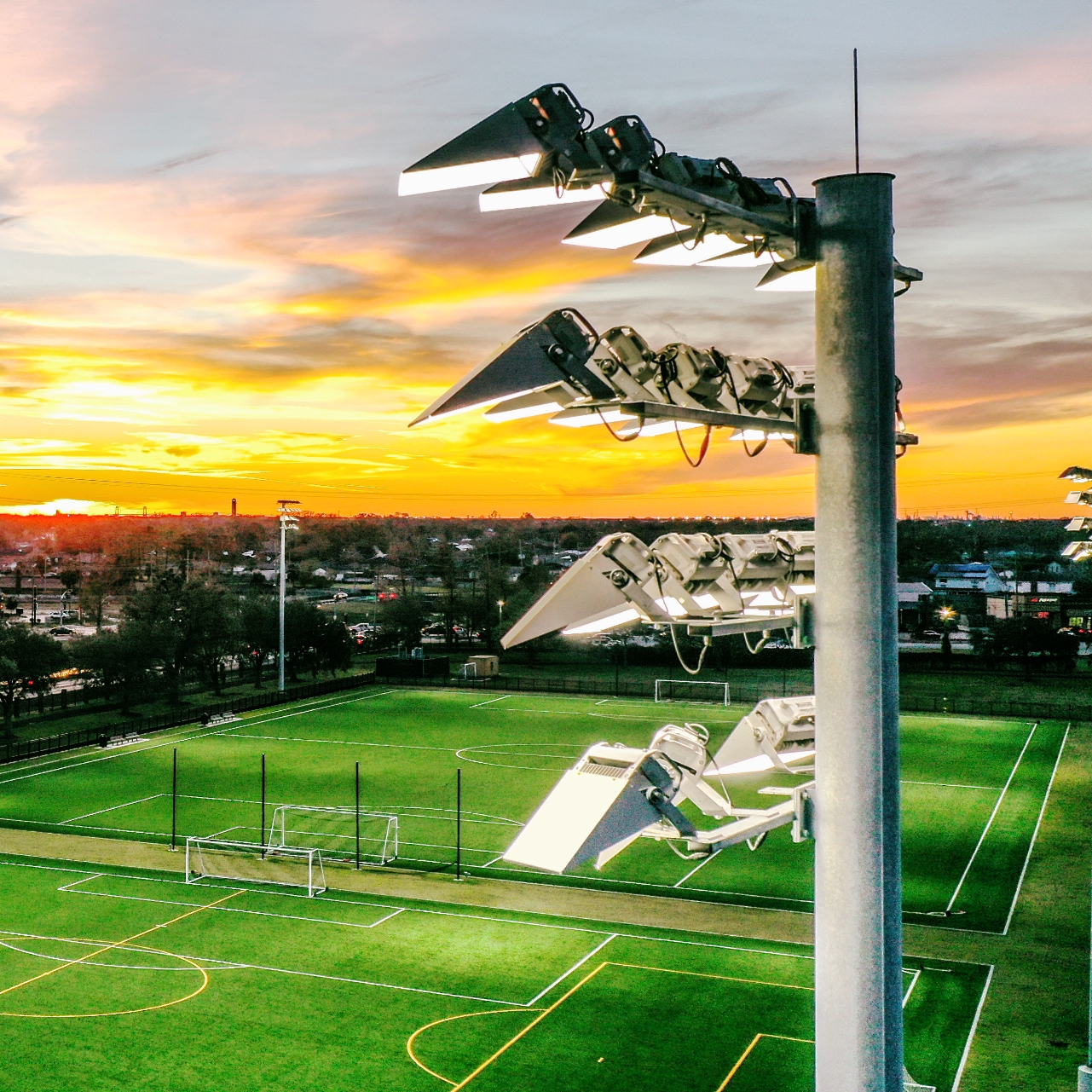 Sporting Events
Reimagined
Ideal for All Sports Venues
GeoSport Lighting LED Systems deliver maintenance-free, professional sports lighting with a great return on investment.
Light Show Ready
Create a memorable experience for players and fans. Suitable for any stadium, arenas or hometown fields. Learn More >
"We are amazed at the difference GeoSport Lighting has made for Bulldog Stadium. Not only the obvious of outstanding lighting, but the overall service from GeoSport Lighting was tremendous."
Jordan Frizzell, Ed. S., Superintendent, Star City School District